Exciting news from SJC Drums!
June 19, 2015
There's the usual hustle around the SJC shop these days, as we continue building orders for our amazing customer and loyal SJC supporters, as well as some new drums for Twenty One Pilots, Slipknot, and the band Dispatch. There's a bit more buzz and excitement, not just because it's finally summer, but because we have some amazing projects and enhancements we're knee deep in the process of here in Southbridge MA!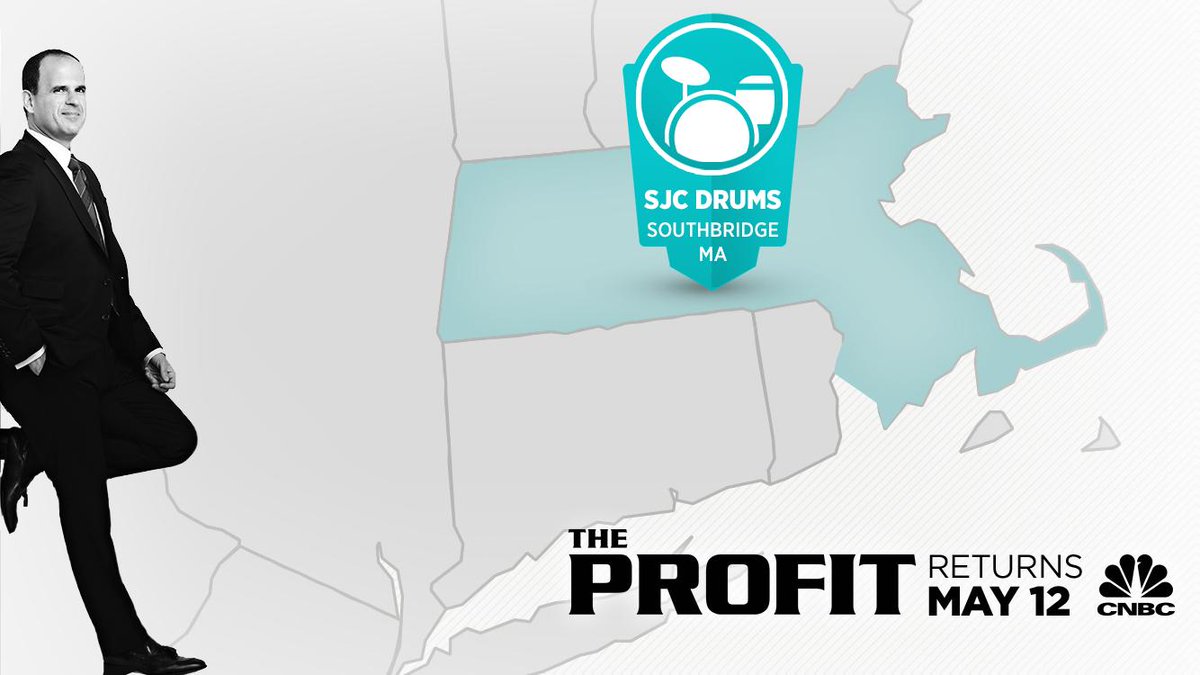 Earlier this year, we started filming for the hit show The Profit on CNBC. This spring, we made a deal with Marcus Lemonis, and have kicked it into high gear since the show finished filming and aired as the season premier back in May. Starting this company back in 2000 with my brother has seen it's ups and downs, and taken us all on some of the wildest rides we could ever imagine. Being an entrepreneur means facing challenges every day, venturing into unchartered territory and working 24/7 to make your dream a success. We've certainly worked our tails off, and we all thoroughly enjoy what we do. Since the opportunity to connect with Marcus, we're embarking on yet another exciting and new journey. The response since the show aired has been seriously overwhelming. It's been awesome connecting with a lot of new fans - some drummers, some not, but just talking about our craft and living the American Dream. The coolest part for me, has been hearing how much our real life issues and problems relate to you. Scott and I started SJC Drums because we love the drums. I love the impact it has on the music community, and the fact that our drums change peoples lives and inspire is mind blowing! I've heard a lot of great stories and there's been a lot of people rooting for Scott & I, and we really appreciate that.
Our team has been working around the clock (literally!) on perfecting the process in our shop. We've got a new shop layout, lots of new state of the art equipment and machinery to help make our drum better all around - from quality, a quicker turnaround time, and overall better experience when purchasing a set of custom drums!
We're also proud to have produced a 100% Maple kit, made here in our Southbridge MA shop, for under $1,000! This "Good Series" kit is an amazing quality kit, for only $895 - and part of the proceeds go to the School of Rock to help fund education and kids in music!! Can't get much better than that!!
I can't let the cat out of the bag completely, but here's a quick look at some of the exciting things we're working on for the rest of 2015:
SJC exclusive components 

Lug - We spent countless hours last fall coming up with our own lug, and just got the casting made. This fall, all of our drums will feature our very own SJC Shield lug!

Brackets - We have had our own heavy duty bracket design and casted. All rack toms and floor toms will come with this bracket starting this fall!

Badges - With the launch of our new, modernized shield logo, we've got 3 new badges that will be stock on all of our drums starting now!
Hardware - We're in the process of prototyping and building our own SJC throne, stands, and pedals. We're so excited to take this step into the hardware world and can't wait to show you what we come up with!!
I'll leave you with 2 videos that really made us all smile here at the shop. We absolutely love emails from happy customers, especially videos that we can blast on our social medias. Check out these 2 awesome videos 2 happy SJC customers recently sent us!!
Thanks for making these videos Tucker and Kristina!!
Thanks for reading - let me know what you'd like to talk about next time!!
- Mike
[email protected]
Comments